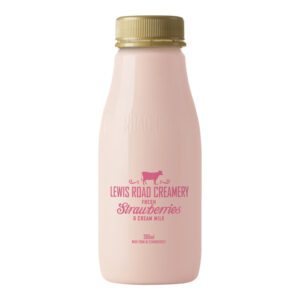 Lewis Road Creamery Fresh Strawberries & Cream Milk
$36.95
Enjoy our Fresh Strawberries & Cream Milk the perfect marriage of NZ Strawberries, NZ Cream and our pure whole milk. This new recipe has 35% less sugar than our original Fresh Strawberry Milk!
Made in NZ from local and imported ingredients.
Disclaimer
Products are subject to change and availability. Product information including ingredients, product origins, nutritional information and allergens is provided by our suppliers to assist customers to select suitable products. However, this information may change at short notice and you should always check the product labels before consuming any products. We endeavour to keep all information up to date, but we cannot and do not guarantee accuracy and completeness of this information.
Please note: Please note: We usually receive product from the manufacturer that has 10-12 days before the Best Before date. This is a guide only as we cannot control what dates we are supplied from the manufacturer or the logistical delays that may occur before the product gets to us here in Singapore. If a potential short date is of concern then please do not order as unfortunately we won't be able to refund your order.
Wow, it's a lot of milk!
Worried about too much milk, not being able to drink it all in time? Then freeze it!