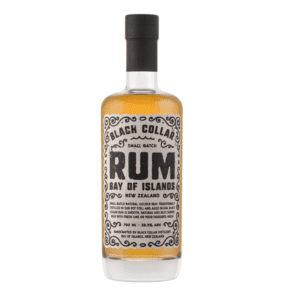 Black Collar Distillery Rum 700ml
Only 2 left in stock
Small batch natural Rum.  Made in a traditional 100% copper pot still.
Tasting notes of Vanilla, Caramel, Butterscotch, and charred oak.
Best served with ginger ale, ice, and fresh lime.
Disclaimer
Products are subject to change and availability. Product information including ingredients, product origins, nutritional information and allergens is provided by our suppliers to assist customers to select suitable products. However, this information may change at short notice and you should always check the product labels before consuming any products. We endeavour to keep all information up to date, but we cannot and do not guarantee accuracy and completeness of this information.