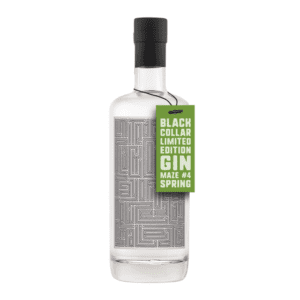 Black Collar Limited Edition Gin Spring 700ml
Only 2 left in stock
Black Collar Gin limited edition batch is all about fresh flavours, small batches and for us, getting creative.
Gin is so versatile, the taste dramatically changes by simply switching tonics, mixing with fresh juice or adding a different garnish.
A maze is a challenging but rewarding way to reach a goal and we wanted to represent this in our new gin series. Our unique new label with a maze in the text shows the complex flavour path the gin takes you on. We wanted our series label to be fresh, new and different to reflect the gin and we're excited to launch.
Released each season, Black Collar will take you on a journey full of flavour and depth with its Gin Maze series. The batches will be small but we're holding nothing back – the flavours are big and the creativity even bigger.
ABV%- 42.5
Disclaimer
Products are subject to change and availability. Product information including ingredients, product origins, nutritional information and allergens is provided by our suppliers to assist customers to select suitable products. However, this information may change at short notice and you should always check the product labels before consuming any products. We endeavour to keep all information up to date, but we cannot and do not guarantee accuracy and completeness of this information.